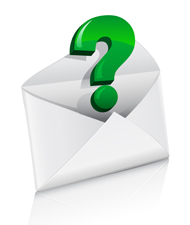 I received the following email last night:
———- Forwarded message ———-
From: Brittany McClaine <bmcclaine@ncpcharterschool.org>
Date: 11 December 2012 21:54
Subject: Loved your page! Special Thanks from Mrs.McClaine and Kids! 🙂
Hi There!
I just wanted to send you a quick note on behalf of some of the kids in our After School program! We've been using your page ( http://digitalkatie.com/bsl.htm ) quite a bit while going over an intro to Sign Language, it has been super helpful!
The kids have a hearing impaired student in their class, and we thought it would be great if everyone was able to communicate on the same level 🙂 As a Thank You, a couple of the students also found and wanted to pass along this family resource page to ASL: ( http://usinsurancenet.com/family-health-reference-to-asl/ )
We've actually been using it just as much as your page and thought that maybe you would want to include it on your British Sign Language Links page! I was hesitant to email you at first but the kids keep asking if I've talked to you about it yet! (haha they're so cute!)
Would you possibly consider adding it for them? I would love to surprise them before we finish the unit next Friday, that their research find has actually benefited someone else! They would be so excited!…and I may even surprise them with a pizza party for doing such good research 😉
Thanks again!
-Brittany
**************************************************************************************
Brittany McClaine
bmcclaine@ncpcharterschool.org
Jean Massieu Academy
This email set my spidey sense tingling.  It seems like a spam email but I really wasn't sure.  My main issue is this is an email supposedly from America so why would they be using a web page about BRITISH Sign Language??
So, here's a challenge – figure out if this is real.  Is there really a Brittany McClaine?  Does she work as a teacher?  Does the Jean Massieu Academy exist and is it part of NCP Charter School (the email address domain)?  Is this a standard spam email format and the same text is used pretending to be from different teachers and different schools?
When you think you have an answer look at the clues I found online to see if you've come up with the same deduction!